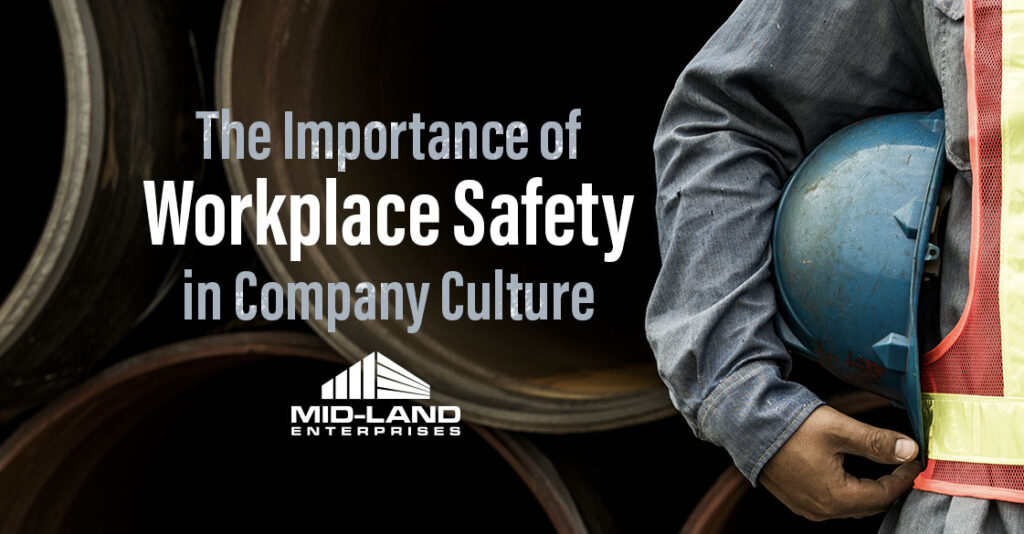 The Importance of Workplace Safety in Company Culture
Most people know that Mid-Land Enterprises is a family of companies. Any given day a crew could be erecting a new metal building, repairing a roof on a massive commercial building, or providing expert millwright services to get a factory line back to work.
What people don't know is that we truly feel like a family from within. When new people come to work here, they notice right away that something is different. That "something" takes hard work, but it's a matter of pride. People ask me what it is that creates this different work culture. I think the difference in our company culture is the bedrock respect we have for listening. That happens not only here in our office, but on the job site as well.
We are a team of trained listeners. Our guys commonly interact with other work groups and even work alongside in-house maintenance teams. This is when we see this listening skill extend to benefit the client. We truly listen to the clients' needs which gives us the opportunity to exceed their expectations.
When you take the time to listen to the people you work with, it changes your perspective about how things should be done. One example of that is the degree of importance we place on safety at Mid-Land Enterprises.
We talk about safety in morning meetings, we review safety issues on each bid and we never forget that the most important part of our job is keeping our guys safe. That takes time and it requires that management commit to investing in our team by providing on-going education and safety-related training.The pursuit of increased safety and training keeps excellence at the forefront of our conversations. This focus creates an environment where we can collaborate to find the solution that will work best for our clients and for our safety priority.
In the end, our "expertise" at Mid-Land Enterprises really relies on our team. Their knowledge and experience in everything from roofing to millwright, service repair work to project management is why so many companies have partnered with us over the years. As we have built these loyal relationships, our people are at the core of the consistency of quality we deliver. Our culture honors that expertise and strives to protect it at every turn.
We have something special at Mid-Land Enterprises and we'd love to extend it to you. Let us listen to your needs so we can deliver more in value and experience.
Subscribe to Our Newsletter