5 Steps To Better Tool Organization
GET YOUR TOOLS ORGANIZED!

---
In the course of your life, how long do you think you've spent digging through your toolbox trying to find right tool?
It doesn't have to be that way. Follow the five steps included in this guide and take charge of your tool organization game. You can do it. We can help.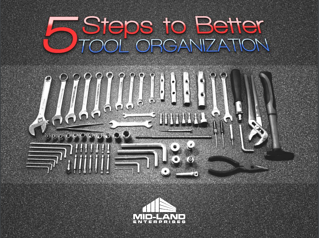 What's Inside? Strategy for:
Investing in great tools
Storing your tools
Labeling your storage
Ongoing organization